What is a 16% improvement in your job offer worth to you?
---
You need to negotiate your job offer and you don't have much time to learn how.
Changing jobs is already stressful enough. The interview process is a slog that seems like it might never end: screening calls, technical interviews, loops, follow-ups, on-sites and it just seems to go on and on and on.
If you make every move exactly right, you could get to the ultimate prize: A lucrative job offer.
But it turns out that lucrative job offer is just the entrance to a hazy maze that you've encountered before. Once again, you find yourself staring into the Maze of Negotiation.
Last time you were here a few years ago, you were leveling up from L4 to L5, or you finally got an offer with the word "Senior" in the title. Maybe you just threw your hands up and got out of there as quickly as possible—why bother, right?—Or maybe you tried to navigate the Maze of Negotiation, fighting valiantly along the way, and just felt kind of outmaneuvered. You're not sure why, but things just didn't quite work out like you had hoped.
Here you are again, staring into the Maze of Negotiation, feeling that same queasy, uncertain feeling you felt last time.
What sort of Dragons might be lurking? Recruiters, finance people, hiring committees, and cranky managers, who all seem to be trying to slow you down or take you out.
And what about the dangers you can't see? The Trap Doors hiding under seemingly-innocuous questions like "So if you come work for us, what are your salary expectations?" or "Tell me about one time you worked on a project that failed." Or, worst of all, what if they pull the offer?
Or you could wade into the maze only to spend all your time running into dead ends.
What if they lowball me?
What if they say no?
It feels like you have to navigate this maze if you really want to get paid what you're worth, but it seems like everything is working against you don't know if you can do this again:
HOW DO I NAVIGATE THIS NEGOTIATION WITHOUT GETTING TOTALLY LOST OR—EVEN WORSE—TOTALLY BLOWING IT UP?!
I am absolutely blown away by Salary Negotiation Mastery! Not only did I find it incredibly valuable and useful, but I had the pleasure of seeing the results first hand. I was able to negotiate a $22,000 increase in total compensation - that's a $13,000 increase in base salary and a $9,000 sign-on bonus - from Amazon!
Josh, Salary Negotiation Mastery is truly a game changer and I am recommending it to all my software engineering and software development contacts!
Chaz Flood
Lead Recruiter
Amazon
You are only a few hours away from mastering this salary negotiation
---
Imagine you turn to the side and there you see a WIZARD who looks like he's been waiting for you, casually reading something on a beat-up SCROLL. You approach.
"Ah, I see you've made it through the Interview Slog and into the Maze of Negotiation! You look tired."
"I am really tired. That Interview Slog is no joke! I've been interviewing for three different jobs for the past few months, and I'm exhausted. I'm thrilled to have this offer and I feel like I should negotiate it, but now that I'm in the Maze of Negotiation, I don't think I have the energy to even try. I don't have any idea how to do this."
"Everyone who enters the Maze of Negotiation feels that way. Everyone! That's why I'm here."
The Wizard hands you the Scroll he was reading. It contains a very detailed map and says "Maze of Negotiation" at the top. It's worn and has obviously been used many times.
"Here, take this."
"I've helped hundreds of people just like you navigate the Maze of Negotiation. Every one of them has made it out, usually with a lot of treasure. Follow me and I'll show you the way."
I've never negotiated an extra dollar for myself in any job offer or raise, and I had tried a couple times before. The fact that Josh helped me get an additional $74,000 was amazing. It wasn't unexpected to get more money, but it was unexpected to get that much more money.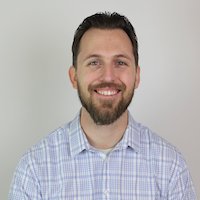 Justin Garrison
Software Developer Advocate
Amazon
Here's the good news: People negotiate higher salaries all the time. Companies actually expect it. How do I know? Because I make a living helping people negotiate!
I am your Salary Negotiation Wizard. I'm here to help you navigate the Maze of Negotiation, just like I've helped hundreds of people in your exact situation. In the same way that you've been head-down learning how to be the best at your job, I've spent years becoming a Salary Negotiation expert, helping people earn millions more dollars.
Not only do I know how to navigate the Maze of Negotiation along with the Scroll. I wrote the Scroll, and it's called Salary Negotiation Mastery.
It's a detailed, step-by-step process to negotiate your job offer and maximize your compensation without endangering the offer.
In only a few hours, I'll show you exactly how to navigate the Maze of Negotiation you just entered. I'll show you exactly what to do and what to say from this moment until you emerge from the Maze of Negotiation with the absolute best possible version of your compensation package locked up.
I know you don't have much time. I want this to be a slam-dunk decision for you, so here's what you need to know about this limited-time offer:
The whole program takes only a few hours. You may have seen other programs where they try to cram as much stuff into one package as possible. They brag about how many hours of video, how many worksheets, and all that. This one is different: You're in a hurry, so there's no fluff. This program is exactly what you need to negotiate the best offer possible—no more and no less.
I've used this exactly methodology for the past several years to help more than 150 people negotiate millions of dollars more for themselves. This is literally all I do and I'm very good at it.
I will personally talk you through your strategy on the included 30-minute phone call. I talk to every Salary Negotiation Mastery customer to make sure you get the most out of the program.
I guarantee Salary Negotiation Mastery will work for you. I'm so confident in this that I offer a simple guarantee: Try it, and if you don't at least make your money back just reach out and let me know and I'll happily refund our purchase. I call it the Happy Customer Guarantee and I stand by it.
You can save $300 right now. Salary Negotiation Mastery normally costs $1,297, but you can get it for $997 for a limited time because I don't want you to navigate the Maze of Negotiation alone.
So what would a 16% improvement in your job offer be worth to you? Thousands of dollars? Tens of thousands?
Don't start your new job, look back on your first day of work, and think, "I wonder if I could've negotiated more pay?" Get Salary Negotiation Mastery and be sure you get the best pay possible while you have the chance.
Josh helped me realize my worth in a way that I never thought possible. He helped me negotiate $600k in total compensation, which was beyond my wildest dreams and $20k more than Amazon offered for the position. The money will completely transform my financial security and ability to invest/retire.
Amy
Senior Manager, Technical Program Management
L7
Amazon
You could be confidently negotiating your offer in a matter of hours
---
And just like you mastered your own skill set, you can master the art of confidently negotiating your salary so that no money is left on the table—in a matter of hours. (I promise the learning curve is significantly shorter.)
Okay, okay. I know what you're thinking.
"Josh, even if I could learn to confidently negotiate a higher salary, wouldn't this risk the company rescinding my offer completely?"
Not when you do it how I teach it.
Salary Negotiation Mastery will show you a proven approach that is both collaborative and aggressive, and specifically designed to work with your recruiter to get the best possible result, not against them!
How Salary Negotiation Mastery will get you the best possible compensation for your skills — so you can focus on the job instead of the money you missed out on making
---
The program is designed to meet you exactly where you're at, which is one of three places.
You have a job offer and you have a deadline to respond which is breathing down your neck. (No sweat. Inside the program, in a matter of minutes, I'll show you exactly how to respond and open up negotiations.)
You've already interviewed and don't have an offer yet. (Cool. I'll show you how to review salary expectations before negotiating so you hold the power right from the start.)
You're about to start the job search process (or plan to in the future) and want to make sure you set yourself up for interview success and the salary of your dreams. Smart cookie ;)
Depending on where you're at, here's what I'll be guiding you through inside Salary Negotiation Mastery.
1. Ace your interviews

---
If you haven't gone through your interview yet, in this module I'll show you how to:
Shift the interviewers' mindset from 'what's the smallest number…' to 'how much do we have to offer to get them'
Position yourself as the perfect candidate for the job without reciting your resume (they already have access to that!)
Immediately increase the perceived value of having you in the role — which primes you for a breezy negotiation
2. Know your numbers

---
Once you've nailed your interview, it's essential you know 4 key numbers. I'll show you how to:
Find your market value estimation so you're starting from solid ground
Calculate the money you need to feel great about saying yes to the job, taking into account a dozen categories (it's probably going to add up to more than you think, which is why this piece is so important)
Set your minimum acceptable salary, so you're ready to negotiate specifically and effectively
3. Receive the offer

---
Nice one! You've got your offer. Now the fun really begins. In this module, I'll show you how to:
Get plenty of time to consider the offer so you don't feel under pressure to accept an offer that doesn't reflect the value of your skills and that you could spend the next 4 years resenting
Analyze the offer in relation to your minimum acceptable salary, so you know which negotiation strategy to move forward with
Balance multiple offers, if you have them (this is a delicate process and I'll show you exactly how to manage and leverage them in an ethical way where you get the outcome you truly want)
4. Build your counter

---
Now you've got time to develop a case before you respond and I'll show you how to:
Decide exactly what to counter on and what to avoid bringing into the negotiation at the start (this is where many people go wrong when doing it on their own)
Determine how "aggressive" you want to be in response (there are a number of things to consider here and varying levels of "aggression") and what that means for your negotiation strategy
Build your case in a way that highlights your specific value and goes far beyond just asking for a bit more money
5. Negotiate like a pro

---
You've now got everything ready to start active negotiation and confidently handle it like a pro. In this module, I'll show you how to:
Manage any nerves you feel about communicating with your future employer or losing the offer (this is not going to happen when you follow my methodology)
Write your counter email so it WOWS the recruiter and sets a positive and collaborative tone for the whole negotiation
Exactly what to do when you get a response to your counter — we cover all the options here so you can evaluate and move forward with complete confidence (I even give you a foolproof script you can use if they request a phone call)
Create your final ask from a place of strength
6. Make your decision

---
It's decision time. Once the negotiation is complete, I'll show you how to:
Make the best decision for you, based on all the work you've done so far
Say yes to the offer and what logistical information you'll want to clarify when doing so
Say no to the offer respectfully and assess where you go next
This is a thorough, no-fluff, results-focused program that gives you everything you need to conduct a masterful negotiation that gets you the best compensation package available — even if you've never negotiated in your life before.